Whether you're going on a business trip or simply flying to your vacation destination with your family, private jets provide more comfort, privacy, and luxury options than commercial flights, but which are the best Midsize Cabin jets available today?
1. Embraer Phenom 300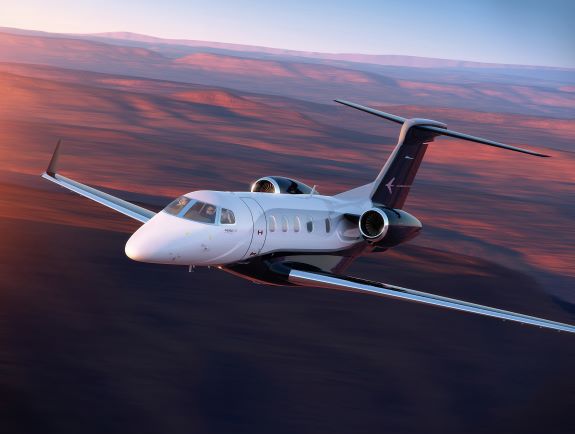 Embraer Phenom 300E. Embraer
Not only is it the best selling jet in the world today, but it is also a very powerful, luxurious, and spacious Midsize jet. With a range of 2,265 miles and a top speed of 521 mph, this aircraft is packing real power! 
The Phenom 300 houses up to 11 occupants, or a 7 seat configuration with a refreshment center. The jet also features 7in monitors in each seat and a 10.4in ceiling-mounted fold-down monitor. The interior offers a 17.2 ft long, 5.1 ft wide, and 4.11 ft tall cabin.
2. Honda HA-420 HondaJet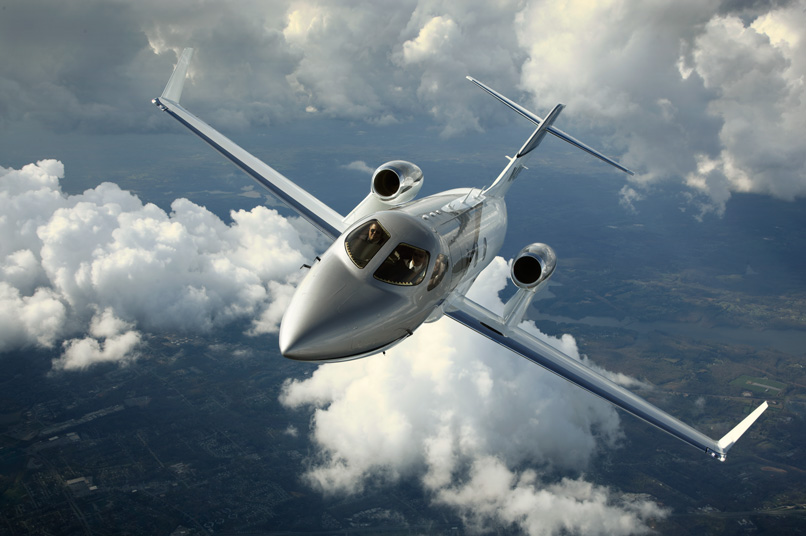 HA-420 HondaJet. HondaJet.
With a cruise speed of 486mph and a range of 1,902 miles, the HondaJet makes for a perfect short-distance travel jet. It houses 5-6 passengers and 1-2 crew members, the interior features a 17.80 ft long, 5.00 ft wide, and 4.83 ft high cabin including the enclosed lavatory.
The HondaJet's unique design offers 30% more interior space and the company claims that the aircraft achieves a 40% higher fuel efficiency rate, it also has a glass cockpit that is equipped with a Garmin G-1000 glass with three displays and an advanced avionics system. 
3. Gulfstream G280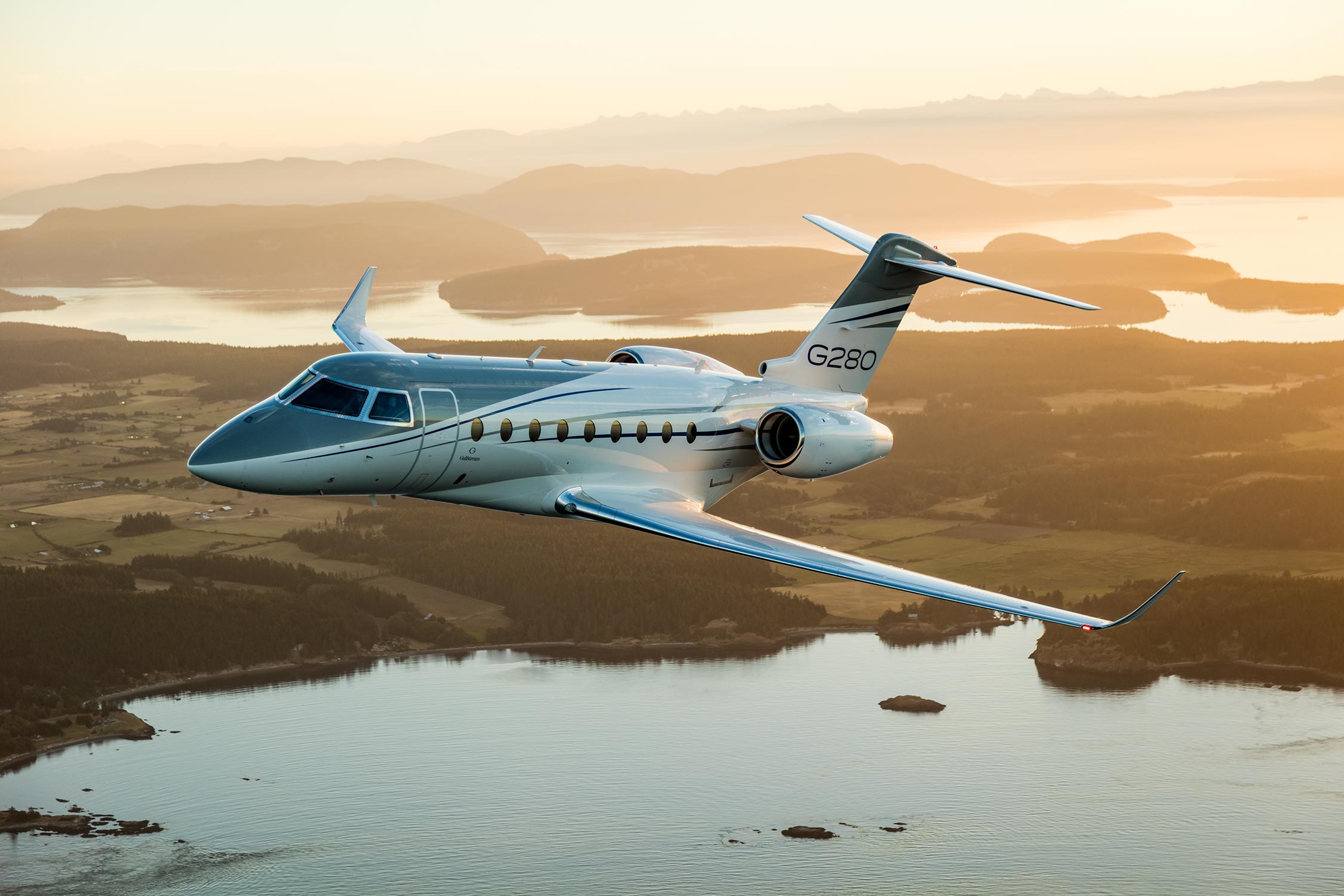 Gulfstream G280. Gulfstream.
With a cruise speed of 528mph and a range of 4142 miles, the Gulfstream G280 is perfect for mid-range flights, the design has witnessed some improvements among them are an increased cabin length, the new engine, a new T-tail that has been equipped with larger horizontal and vertical stabilizers, deicing that is provided by the engine bleed air, four extra windows have been added to the cabin, and access to the baggage compartment from the cabin. 
The Gulfstream G280 also features a cabin height of 6,3ft, a cabin width of 7,2ft, a cabin length of 25,10ft, executive space for 8-10 people, and 2 crew members.

4. Cessna Citation J4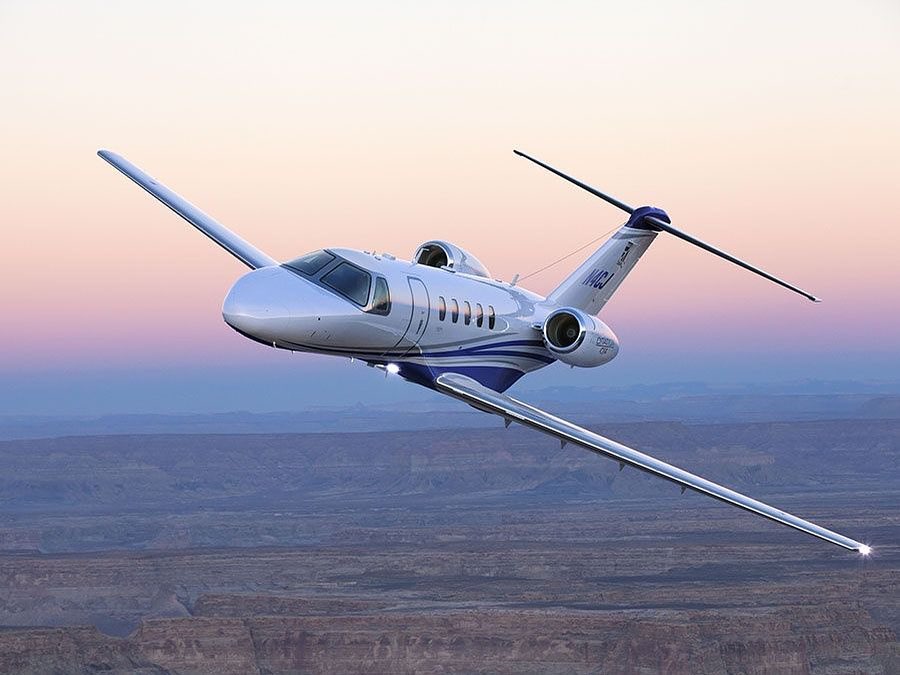 The Cessna family has been known for its low depreciation rate it is also known for its relatively affordable cost standing at $8.75 million. This jet is single-pilot approved which puts it in the category of a personal private jet!
The Cessna Citation j4 is equipped with an advanced fresh air system where the aircraft's engines bring air in from outside through the engines, cleaning all the air from the heat and pressure before entering the aircraft as cool air.
The Jet's cabin features a 4.5 foot tall, a 4.8 foot wide, and a 17.4-foot long cabin with a maximum cruising speed of 518 mph and a range of 2491 miles with enough space for 9 passengers and a pilot.
Best Medium Size Jet Comparison
[su_table responsive="yes"]
| | | | | |
| --- | --- | --- | --- | --- |
|   | Embraer Phenom 300 | Honda HA-420 HondaJe t | Gulfstream G280 | Cessna Citation j4 |
| Speed | Top Speed of 521mph. | Top Speed of 486 mph. | Top Speed of 559 mph. | 518 mph. |
| Range | 2,265 Miles. | 1,902 Miles. | 4,142 Miles. | 2491 miles. |
| Occupancy | Up to 11 Occupants. | 5-6 Passengers + 1-2 Crew. | 8-10 Passengers + 2 Crew | 9 Passengers + Pilot |
[/su_table]
Over the past decade, private jets have become more popular and accessible globally and with fuel prices on the decline, you are more likely to find an aircraft that suits your budget. With CharterPad, you will find the best midsize jet flight prices that match your needs. Get in touch with us at info@charterpad.com today.
---
CharterPad is an innovative platform that aims to provide a one-stop-shop for all your charter needs offering many search filters, narrowing down your search to match exactly what you're searching for. CharterPad is regularly optimizing and upgrading its features, making the process easier for you with each step.